Jolie and Pitt seek to rekindle romance 'By the Sea'
Adsense

Jolie and Pitt seek to rekindle romance 'By the Sea'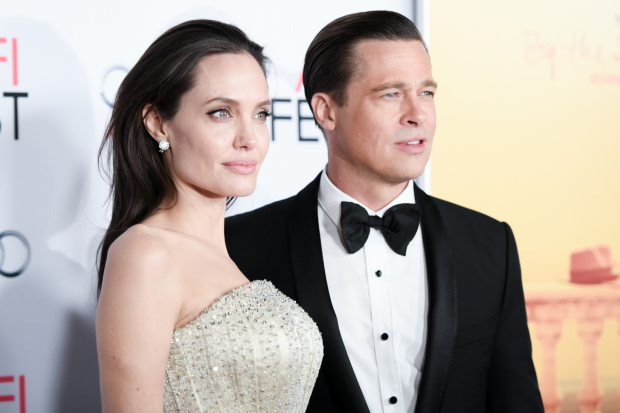 Los Angeles: Hollywood power couple Angelina Jolie and husband Brad Pitt were all smiles at the world premiere of "By the Sea", her latest directorial outing and their first on-screen pairing in a decade.
The much anticipated movie, which had its official opening at the American Film Institute festival late on Thursday, is an intimate drama about a married couple in the 1970s whose relationship is verging on collapse.


"We are so honoured to be here and open the AFI, we did our best, we tried to be honest, to give ourselves out," Jolie, 40, said after her dramatic red carpet entry along with Pitt, 51.
"This movie is inspired by grief and by the loss of my mother, but in the end it's also about how you surpass it."
At the presentation the AFI organisers paid homage to Jolie's mother, Marcheline Bertrand, an actress and producer who died in 2007 and was an AFI member for three decades.
This is only the second time that the Oscar-winning Jolie, whose movies include "Lara Croft: Tomb Raider" (2001) and "Maleficent" (2014), has starred alongside her husband.
The A-list couple, nicknamed "Brangelina," appeared together in the 2005 action-comedy movie "Mr. and Mrs. Smith."


The glamorous duo shot "By the Sea" during their honeymoon in Malta last year – the first time Jolie has directed Pitt in a movie role.
In the film, Pitt plays an alcoholic writer lacking inspiration, while Jolie is a depressed former dancer who still dresses up as if she were about to go on stage.
The New York couple try to find some inspiration at a French seaside hotel, where meeting a newlywed couple helps rekindle their love of life.
"By the Sea" is the third feature film that Jolie has produced and directed, following the Bosnia war drama "In the Land of Blood and Honey" (2011) and "Unbroken" (2014), about a former Olympic athlete held at a Japanese prisoner camp during the Second World War.
"Unbroken," which got middling reviews and no major Oscar nominations, was a disappointment for Jolie.
The film however still made $161 million in worldwide ticket sales on a budget of $65 million, according to the specialty website Box Office Mojo.


"By the Sea" needs a good showing at the AFI to get into awards contention, Tom O'Neil, the founder of show business awards prediction website Goldderby.com told AFP.
"By the Sea" opens in the United States and Canada on November 13.
The AFI Fest plays a crucial role in the competition for the coveted golden Oscar statuettes.
The NFL drama "Concussion" starring Will Smith and "The Big Short" – about the credit and housing bubble collapse of the mid-2000s -- are also debuting at the 29th AFI Fest, which runs through November 12.
The Academy of Motion Picture Arts and Sciences announces Oscar nominations in mid-January, ahead of the ceremony on February 28.