Data hogs force Microsoft to cut cloud storage.
Adsense

Data hogs force Microsoft to cut cloud storage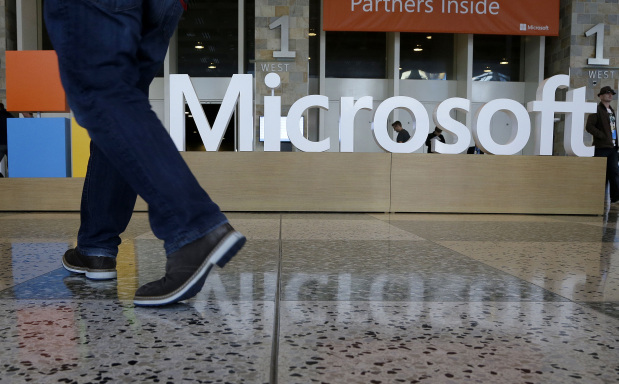 In this April 28, 2015 file photo, a man walks past a Microsoft sign set up for the Microsoft BUILD conference at Moscone Center in San Francisco. Starting next year, Microsoft will cut the free space it offers through its OneDrive service to 5 gigabytes, down from 15 gigabytes now. Microsoft says the new allotment is enough for about 6,600 Office documents or 1,600 photos. (AP File Photo)
AFP
Washington: Microsoft has decided to end its unlimited cloud storage offering, saying a small number of users abused the system.
"Since we started to roll out unlimited cloud storage to Office 365 consumer subscribers, a small number of users backed up numerous PCs and stored entire movie collections and DVR recordings," Microsoft said in a statement on Monday.


In some cases, Microsoft said users stored more than 75 terabytes "or 14,000 times the average" for its consumer cloud service called OneDrive.
"Instead of focusing on extreme backup scenarios, we want to remain focused on delivering high-value productivity and collaboration experiences that benefit the majority of OneDrive users," Microsoft said.
It will end the unlimited storage plan for subscribers to Office 365 Home, Personal, or University, and instead provide one terabyte.


The free storage for other OneDrive users will be cut from 15 gigabytes to five gigabytes, and the company will offer a 50 gigabyte plan for $1.99 per month, while discontinuing 100 GB and 200 GB paid plans.
Changes will begin in early 2016, Microsoft said.
"These changes are needed to ensure that we can continue to deliver a collaborative, connected, and intelligent service," the statement said. "They will allow us to continue to innovate and make OneDrive the best option for people who want to be productive and do more."